The mission of our school district is to enable and inspire our student body to achieve academic excellence and make positive contributions to our world.
aerial view of Paul School
Letter from the Assistant Superintendent, Chief Education Officer
August 28, 2023
Dear Parents,
It's been quite the summer! And I am not referring to the weather, which was also a challenge to predict. You couldn't pick up a magazine or watch the news to hear about the shortage of teachers.  We are one of many districts who are impacted by this shortage of teachers and other vital staff to run our school.  We believe we interviewed over 30 people for various positions, and our staff has been diligent in assuring that we are hiring qualified staff to provide the education your children deserve.  Thank you to those of you who have been patiently waiting!
I am pleased to say that we have been able to hire two long-term substitute teachers to be in the open third grade classroom (Mrs Theresa Drum), as well as the fifth-grade classroom (Mrs. Sheila Malinowski.)  In our fourth grade we hired Mr. Dylan Tuttle for the third class.  I am excited to say we have a veteran teacher who has just applied to the 5th grade position, whom I know well and have watched as a teacher.  She is very excited at the potential of joining our team.  Unfortunately, she will need to take a few weeks to get herself moved, but we are excited at the prospect of having her on board.  Just today, Mrs. DeRocco interviewed a candidate that applied this week for the open third grade position.  None of us anticipated that it would take this long to fill our positions, but I can say we are very close to being fully staffed, which is much more than many of the surrounding schools can say at this point.  
In the meantime, we have a math interventionist and reading interventionist who have been hired this year.  They are former classroom teachers and anxious to get into classrooms to support staff.  They will focus on third and fifth grade for the first few weeks of school while we get our new staff settled in.  
Our school leadership will be spending the first two or three weeks in classrooms getting to know the students and teachers and providing as much coaching as is necessary to assist our new staff.  In addition, we have brought on a literacy coach, Annie Gehring who has worked in our school this past year, and we will continue with our mentoring program and instructional coaching through the consultant that has worked with us for the past year as well.  
Regarding our busing situation, on August 22nd, we brought the routes to the board and were asked to go back to the drawing board.  We had all intentions of posting the routes on August 23rd but needed to make some decisions.  Because Wakefield sends its students to Spaulding for high school, the district for many years did cluster routes that comply with New Hampshire's bus stop distance rules for students. These cluster routes allow both our high school and elementary students to arrive and be dismissed from school on time.    In June we sent out student transportation surveys out for all our high school and elementary students.  We received back ⅓ of our high school family surveys and ¼ of our elementary student surveys.  Unfortunately, this did not give us the data we need to develop a systematic transportation plan.  As was communicated by our Transportation Manager in her letter, as soon as we get good data, we will strive to accommodate families as much as possible given the current situation.  
The transportation survey will be re-posted on the SAU 101 website page tonight.  Our drivers will be meeting on Wednesday, September 6th to update the cluster stops.  Please, if you have not filled out the survey, if you could fill it out by next Tuesday it will help our drivers greatly to accommodate our high school students.  Our elementary bus routes will be posted tomorrow afternoon on the SAU website and on our Facebook page.   
Regarding the concerns around the lead testing done this summer, we did another round of testing and are working on a remediation plan which will be reported out at the regularly scheduled board meeting on September 5, 2023.  We are in much better shape than earlier thought.  
Because the first day of school this year is the day after Labor Day, we chose to have our community barbecue on Friday, September 8th in order to not interrupt your Labor Day plans.  This will be an opportunity to have lunch with your child's class and enjoy the afternoon with our school.  We look forward to seeing you there.  Details will follow as to the schedule of events.  
We appreciate your patience, like many districts in our state, we will navigate this new journey in education and assure the students of the Wakefield School District receive the education they deserve.  
Thank you, 
Anne L. Kebler
Anne L. Kebler
Assistant Superintendent, Chief Education Officer
SAU # 101
This is the link to the bus survey:
https://docs.google.com/forms/d/e/1FAIpQLScObC5fYa7HnuwCVqiShmRI06cVcW7Mo6FzTryQJaz_8etERQ/viewform?fbclid=IwAR2B7p_DQx-GfEgL4BdSX1P7xSPbpUO5hgeNZJ-dyEPm5Rf4LoFexHWq7zE
High School Bus Update
For clarification, the cluster pick up for Ballard Road is Ballard Road at the 153 end.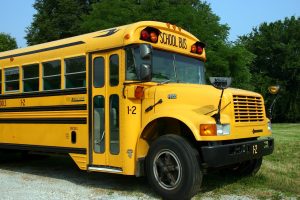 DHHS Notice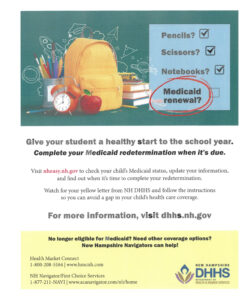 8/10/2023 School Time Survey (due 8/21)
Good day,  We are seeking input from our families and staff on the school day hours as well as your interest in a before school morning program.  Please fill out the survey in the link below by August 21, 2023 in order for me to bring the results back to the board at our next board meeting – August 22, 2023 at 6:00 pm. 
I hope everyone is enjoying the start of the August dog days of summer. We are sending out a stakeholder survey to assist us in determining how we spend the remaining funds from our ESSER grants. We would appreciate it if you could fill this survey our for us by August 18th, so that I can submit requests the 3rd week of August. The staff at the Paul School is eager to have more of a community feel to our school this school year, and we look forward to seeing our families and broader Wakefield community members celebrate our students learning together.
Have a great August and we will see our students in our classrooms soon. We look forward to the start of a great school year for our students.
Best Regards,
Anne Kebler
Assistant Superintendent, Chief Education Officer
A Message from Our Principal
"The more that you read, the more things you will know, the more that you learn, the more places you'll go."
~ Dr. Seuss
"An investment in knowledge pays the best interest."
~ Benjamin Franklin
"Education is what remains after one has forgotten what one has learned in school."
~ Albert Einstein